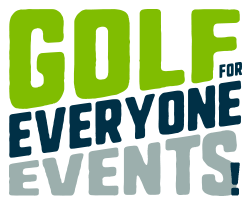 The following event requirements should be followed for all events listed on the Golf For Everyone Events page.
If you are interested in listing your events, please contact Torrin Westwood at [email protected].
Event Requirements
Individual events should be part of an organized series of multiple events.
Administrators should have experience and a proven history in tournament administration.
The Rules of Golf are to be followed and administered by the tournament committee.
Partners should run their events in a manner consistent with the mission and vision of WA Golf.
Partners are to run their events independently from top to bottom.
Events and series should provide competitive opportunities for all ages, genders, and skill levels.
Partners should have a compliant WA Golf Member Club and be involved in actively growing their membership.
Offer WA Golf Members discounted entry, while keeping entry open to non-members.
Follow co-branding guidelines set out by WA Golf.
Host online player registration and provide customer service and support.
Provide WA Golf the opportunity to reach out to non-member participants and to survey all participants of events.