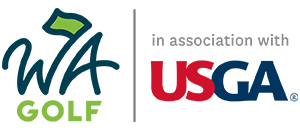 Below is a list of all confirmed 2024 Pacific Northwest USGA qualifying sites. This list will be updated as sites are confirmed. Qualifiers conducted by Washington Golf are highlighted in yellow.
Entries open in early 2024!
USGA Qualifying Application Information
The USGA announced the launch of the new Championship Applications platform! Each player must create a single user account prior to applying to any championship application. Parents/guardians or agents can now manage accounts on behalf of a minor or players that they manage. The instructions on how to create an account are located here.
Key features that will be available on the new Apply to Play page are:
Players will now have the opportunity to select one qualifying location as a waitlist, if the desired site is full. Details will be provided once applications are released.
After applying to a championship, a player can view their application status in the Upcoming Competitions section.
Scores from past qualifying and championships can be viewed in the History section.
Players can manage their contact information within the Account Management section.
Click here to visit the USGA Apply to Play page and to Create Your Account.