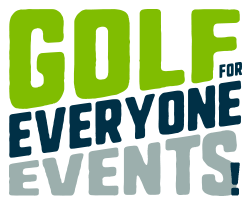 At Washington Golf, it's Golf For Everyone all the time – so we've created Golf For Everyone Events! – a platform to promote partner events and top-notch golf outings that are open to all golfers no matter their skill level. We're also about providing value to our members and we made sure that WA Golf members save when they enter an event. There's something for everyone, so check them out!
Click here for more information about being added to the Golf For Everyone Events page.
Northwest Golf Guys Player Series
Created in 2007 and recently expanded to Puget Sound, NWGolfGuys provides a home for golfers that want more than a weekly game from their club. They want a lifestyle. NWGolfGuys Tournament Players want variety in their game, the courses they play and the formats in which they are played.
If you like to meet fellow golfers and compete in friendly but competitive tournaments, NWGolfGuys is the place for you! NWGolfGuys offers a series of local events in the Seattle and Tacoma area, Travel Events to some of the top golf destinations on the West Coast, and more! All WA Golf members get member pricing at NWGolfGuys events!
More Playing Opportunities
All Access Calendar
Find your game with the Pacific Northwest Golf Association's All Access Calendar. Find tournaments and events posted by clubs and facilities throughout the Northwest and open to the public.