USGA GHIN Handicap Index™
WA Golf members get an official USGA GHIN Handicap Index and use of its computational services. The FREE GHIN mobile app makes it convenient to post scores and check scoring history.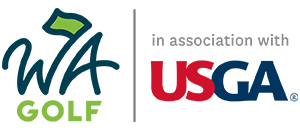 Casual Golf Days
Experience golf at premier courses when you sign up to play a Casual Golf Day event – fun-filled and non-competitive outings. View the current schedule.
Net Four-Ball Match Play
A new event that's flexible, inclusive, and connects golfers throughout Washington & Northern Idaho. Choose the course, choose the tees, choose the time, and climb the bracket to the final weekend! Men's and Women's divisions.  View details.
Pacific Northwest Golfer
The longest running golf publication in the Northwest published by the Pacific Northwest Golf Association and official magazine of Washington Golf and Oregon, Idaho, and British Columbia golf associations. Members receive a quarterly subscription to northwest golf news, features and exclusive offers from our golf and travel partners. Take a peek at the current issue.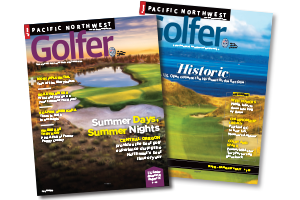 Preferred rates at Association courses
Play at the following courses at preferred rates:
More Member Savings
Enjoy up to 70% off hotels, as well as preferred rates for other travel opportunities and entertainment venues.
Start saving
!
Effortless handicap tracking and score posting with this award-winning GPS app! $10 off first year of Golfshot Pro.
WA Golf members receive a 25% discount on the purchase of StrackaLine yardage and greens guides.
Shop
.
WA Golf Multi-Member Rebate
If you are a Washington Golf member at more than one WA Golf club and were issued the same GHIN number at each club, you can receive a $10 rebate for each membership beyond your first membership.
Simply fill out the form and submit by December 1, 2021. Rebates will be issued Dec. 1- 31, 2021. No rebates will be issued before Dec. 1.
Junior memberships do not qualify for the multi-member rebate.
If you prefer, you can download and print a PDF for mailing.
---