USGA GHIN Handicap Index™
WA Golf members get an official USGA GHIN Handicap Index and use of its computational services. Includes a FREE GPS-enabled GHIN mobile app makes it convenient to post scores and check scoring history.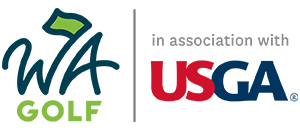 Casual Golf Days
Experience golf at premier courses when you sign up to play a Casual Golf Day event – fun-filled and non-competitive outings. View the current schedule.
Net Four-Ball Match Play
A new event that's flexible, inclusive, and connects golfers throughout Washington & Northern Idaho. Choose the course, choose the tees, choose the time, and climb the bracket to the final weekend! Men's and Women's divisions.  View details.
Members Only Savings
WA Golf members get access to periodic exclusive offers on tee times, golf travel packages, services, and more! These exclusive offers come via email and through the Pacific Northwest Golfer magazine.
Invitation-Only Employee Store Access
Columbia Sportswear Employee Store
Sept. 8 – Oct. 1, 2023  Shop at the Columbia Sportswear Employee Store in Portland, Ore. Items marked at 45-65% below retail pricing. WA Golf members can bring up to four additional friends or family members per visit. Brands include Mountain Hardware, Prana, and Sorel.
adidas Employee Store
Next email invitation coming in the Fall. WA Golf members receive exclusive invitations to shop at the adidas Employee Store in Portland, Ore. and receive 50% discount on purchases. Members can bring up to four additional friends or family members per visit.
WA Golf Access Savings
Get travel deals and savings you can't find anywhere else with WA Golf Access Savings. Sign up and get access to a private discount network where you can get up to 50% off travel, entertainment, local dining, shopping, and more! View details.
Preferred rates at Association courses
Play at the following courses at preferred rates:
Pacific Northwest Golfer
The longest running golf publication in the Northwest published by the Pacific Northwest Golf Association and official magazine of Washington Golf and Oregon, Idaho, and British Columbia golf associations. Members receive a quarterly subscription to northwest golf news, features and exclusive offers from our golf and travel partners. Take a peek at the current issue.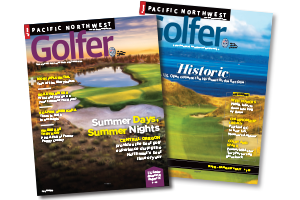 WA Golf Multi-Member Rebate
To qualify for the WA Golf Multi-Member Rebate, you must have paid the $39 WA Golf Membership Dues at more than one WA Golf authorized club and be active on all club's WA Golf rosters during the current calendar year.
You do NOT qualify for the rebate if:
The additional membership is with a different association (Arizona Golf Association, Southern California Golf Association, etc.)
You did not pay the $39 WA Golf Membership Dues at the additional club
You are not currently active on that club's WA Golf roster
Junior memberships do not qualify for the Multi-Member Rebate
If you have multiple GHIN numbers issued by more than one club, let us know and we can help fix that problem.
If your application is approved, you will receive a rebate of $10.00 for each membership beyond your first membership. Make sure that you enter your correct GHIN number on the form. The deadline for filing a rebate is October 15, 2023. If you have any questions regarding this program, please contact Audrey Orem at (253) 214-2911. Only online submissions via the form below will be accepted.
All rebates will be issued by October 31st.
---